Last night I was out and about at the Newcastle-Gateshead
Late Shows
. This is an evening event across the city, when venues open their doors in the evening, and do things just a little bit differently.
Think Physics has been working with
The Holy Biscuit
to develop an exhibition based around the Sun called
8 Minutes 20 seconds
. This was open for the Lates, so I was sort of working, although the Holy Biscuit staff and Northumbria Uni students Jane, Jaclyn and Lucy did all the hard work on both nights!
During my wanderings round other venues, I went to a show by Forma Fortis, an acrobatic trio from Germany, two of whom are based in Newcastle at
Circus Central
. The show they presented was both wonderful and nerve-wracking. You can see a small snippet on
this video
.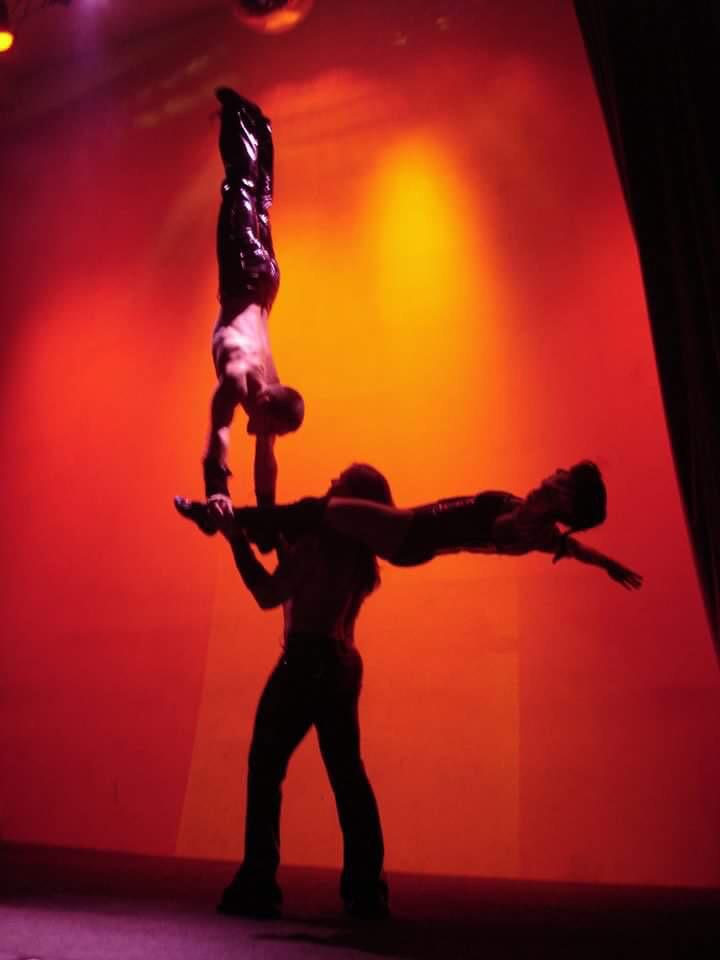 Forma Fortis
Image from Circus Central via Twitter
What struck me about the show was how a knowledge of physics was vital in the act. All the balances obviously required careful planning and placement. Each time, the centre of mass of the three acrobats was through the body of the 'strong man'. By doing this, the acrobats were able to hang-out on either side without collapsing.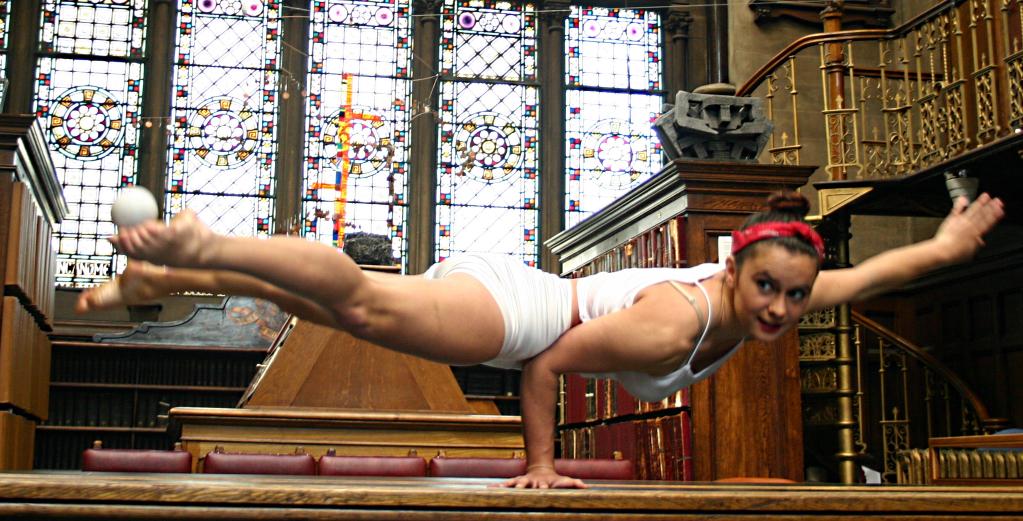 'Standing' on the tables at the Mining Institute
Image from the Mining Institute via twitter
Here's a
short video
explaining the phenomenon in more detail.